Gary Rutherford, from Derry, set up 'Addiction Recovery Coaching (ARC) Fitness' following his own previous battles with substance addiction to support people in North West Ireland to recover from drug or alcohol misuse through fitness programmes.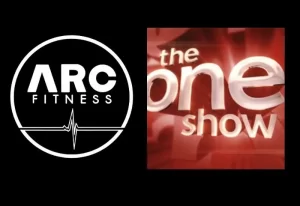 Gary struggled with addiction for 15 years before turning his life around, training as a mental health nurse and addiction counsellor, and wanting to use his own experiences to support others facing addiction. 'ARC Fitness' uses exercise and positive lifestyle choices to promote a healthy and sustainable recovery, improve mental and physical health, and reduce anxiety and improve self-esteem. During the pandemic, Gary has created 'ARC Academy' to keep classes going online and continue offering support, and earlier this year received funding from the National Lottery Community Fund to further expand the scheme.
In a personal letter to Gary, Prime Minister Boris Johnson said:
"I was inspired to hear about 'ARC Fitness' and how you have been helping those living with addiction through fitness. From your own recovery journey, you know the importance of exercise on mental well-being and I was delighted to hear how many people have benefitted from your unique programme.
"I also want to take this opportunity to thank you for your service as a mental health nurse. I have seen first-hand over the last year the extraordinary work of our NHS staff and it is wonderful that you are now using your expertise to help people recover from addiction."
Gary said:
"I feel honoured and thrilled to have been recognised for ARC's contribution to the community.
"The desire to help and support people struggling with substance use problems is something that I am passionate about driven by my own personal experience. To be acknowledged for doing something that I love is quite humbling.
"None of the support we offered during this pandemic would have been possible without the team of volunteers and supporters within ARC. Their positivity, encouragement, and provision of hope to our community have been truly exceptional.
"Thank you, Prime Minister and the Points of Light programme for the award and acknowledgement."