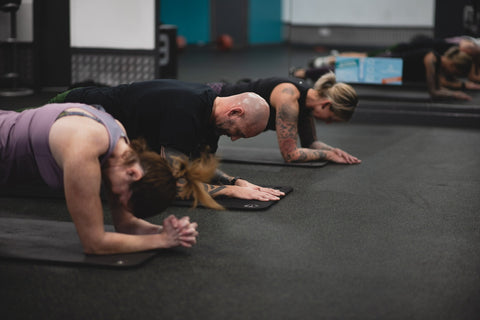 Our unique approach to recovery is helping others regain their lives through the application of physical activity, therapies, evidence-based education and peer support. This programme is open to people either in recovery from drug/alcohol addiction or beginning their journey. It is open to all levels of fitness.
Our recovery programme requires participants to be drug / alcohol-free and commit to abstaining from these throughout. The 6 week programme includes:
Initial screening and Assessment
4 x Varied Small group training sessions per week
ARC Academy Online evidence-based education programme
Weekly Peer led Recovery group meeting
Weekly Mindfulness sessions
Access to 1-1 therapy / coaching sessions
Modified training to suit all fitness levels
Personal support and guidance
Closed Facebook Accountability Group
Nutrition advice / Wellness advice
Signposting
All are carried out by professional, fully trained & knowledgeable coaches and facilitators.
Our goal is to make the programme accessible to all, and where and whenever possible, we try to make the programme funded to participants on the ground.
THE PROGRAMME WORKS!
Demand of the programme continues to be high so REGISTER BELOW and get your name on our waiting list!
Register you interest here
Don't Just Take our Word For it…